The best gift ideas for pregnant women
Pregnancy is a period of profound transformation, where each day brings its share of surprises and emotions. In these unique times, every woman deserves to be pampered, supported and reminded of the beauty of the journey she is taking. Gift boxes for pregnant women are designed to offer the mother-to-be a moment of relaxation, well-being and connection with herself and her future child. Discover our selection of gift sets and ideas, to meet the specific needs and desires of women during this exceptional period of their lives.
Gift box - Future mother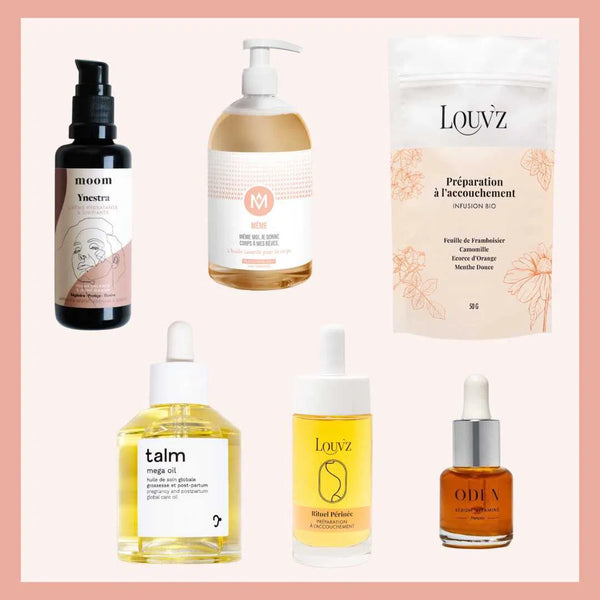 Carrying life is an incredible experience. However, pregnancy is a rollercoaster of emotions, physical and mental upheavals. The body transforms, stretches, creates and nourishes new life, all while navigating through tides of hormones. The mind oscillates between joy, anticipation, worries and daydreams. In this intense adventure, every mother-to-be deserves more than ever to surround herself with softness and well-being.
In this "future mother" box you will discover a range of products that will take care of future mothers:
🌼 A Moom moisturizing face cream: A facial treatment specially formulated for pregnant women that hydrates, regenerates the skin and brightens the complexion. It prevents the appearance of the pregnancy mask.
🍃 A Louvz perineum massage oil: An often neglected area, this oil helps moisturize and soften your skin to gently prepare your perineum for childbirth. Designed by a midwife.
🍵 A herbal tea preparing for childbirth Louvz: Carefully selected plants to prepare for childbirth, this herbal tea soothes, facilitates sleep, helps with digestion. It is also utero stimulating and will allow you to have more effective contractions. From 34 weeks.
💧 An Oden healthy glow serum: Because even on tired days, every mom deserves to shine. This serum, very rich in natural active ingredients, brightens and revitalizes the skin to restore radiance for an immediate healthy glow!
🌺 A nourishing Talm oil: A response to skin tightness, this oil fights stretch marks while offering comforting massage moments. Compatible with pregnancy, breastfeeding and postpartum.
🛁 Same cleansing oil: Thanks to a soap-free formula with physiological PH and lipid-replenishing active ingredients, it will be able to gently wash and moisturize its skin in the shower.
Why this box?
Because beyond the visible transformations, there is a whole universe of efforts, sacrifices and challenges that only the mother-to-be knows. It's a gift that says "I see everything you're going through, and you deserve to be pampered." It's the gift that all future mothers should receive, a real bubble of well-being to unwrap.
Gift box - New Mama
That's it, the baby has arrived and it's euphoria. However, we often forget that the real heroine of this story is the mother. After 9 months of pregnancy, the efforts during childbirth, the sleepless nights and the emotional upheavals, every new mother deserves to be in the spotlight. This is why we created the "Gift Box – New Mama", to take care of all these new mothers who deserve it so much.
In this "New Mama" box set you will discover:
🐚 Hinamoon shells: Breastfeeding, although wonderful, can leave its mark. These mother-of-pearl shells are the gentle remedy to soothe and pamper this much-stressed area, while retaining precious breast milk for its healing properties.
🌱 Talm super anti-stretch mark oil: For mother's skin which has stretched and adapted to the baby's growth, this oil brings softness and hydration to the mother.
🌸 Miyé rebalancing intimate gel: The body of a young mother has undergone many changes after pregnancy. This gel offers welcome tenderness to soothe and strengthen the intimate area, ensuring gentle and delicate care.
Why this box?
Because it's high time to celebrate these incredible mothers. Beyond diapers and bottles, let's not forget the woman, the mother, who deserves as much attention and care as her baby. This box is an ode to this mother and an invitation to take care of her.
But also…
Postpartum perineum repair serum - Louvz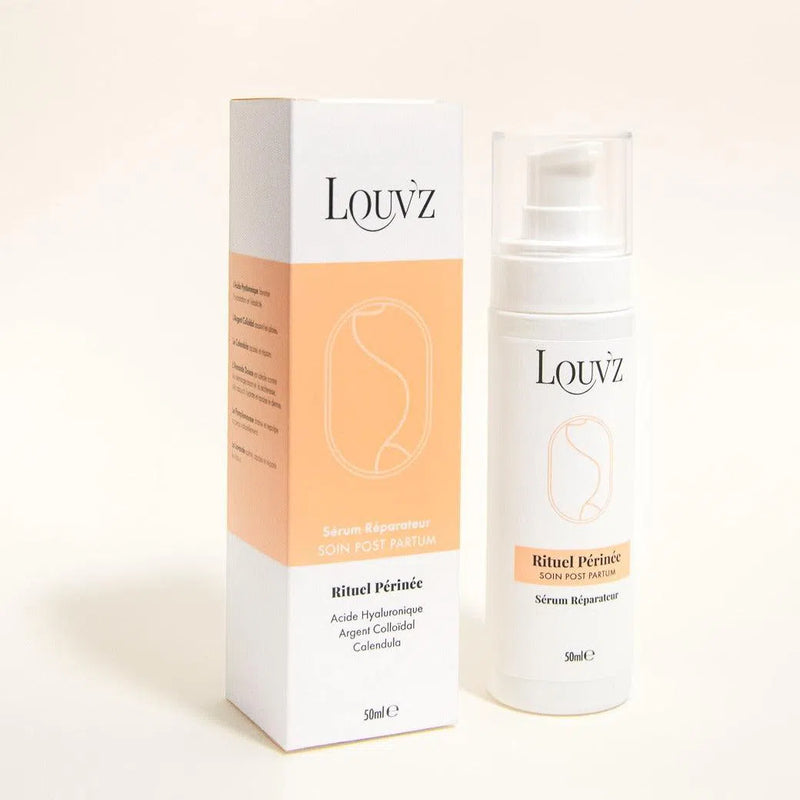 After the incredible experience of giving birth, it is natural for the body to feel the weight of this ordeal. For many women, birth can leave physical marks for which they were not prepared. Louvz has understood this challenge and has designed a unique solution for these mothers: the repair serum for the postpartum perineum which is a perfect gift to give to a young mother.
Behind Louvz: the experience of a midwife
Louvz is the fruit of the dedication of a midwife who, for more than 10 years, has accompanied women in the delicate and intimate moments of their lives. Who other than an expert on the motherhood journey could develop such a product?
Why this serum?
Statistically, 8 out of 10 women suffer injuries after childbirth. However, solutions to facilitate healing were until now almost non-existent. The repair serum fills this glaring gap.
The benefits of Louvz serum
It's not just a care product, it's a comforting caress for these fragile areas. Enriched with natural active ingredients, including hyaluronic acid, Louvz serum promises to relieve and help with repair. Its effectiveness is accentuated when combined with a delicate massage of the perineum or scars.
🌿 Natural and respectful: Made up of 99% ingredients of natural origin, this serum is also vegan and organic. Its neutral pH ensures that it respects the intimate microbiota, and its application can be done both internally and externally.
How to use it ?
For optimal results, you can start applying the repair serum to your scar from the first week postpartum, even without massage. From the third week, when your scar is clean, slowly add massage to your routine.
Hair growth & anti-loss serum - Miyé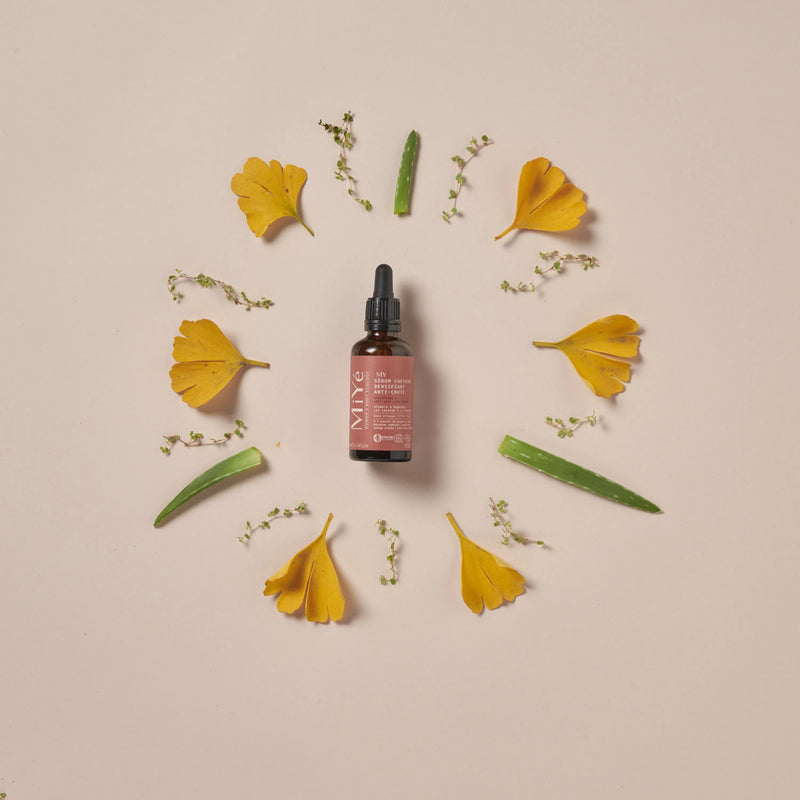 One of the milestones in a woman's life, pregnancy, can often be accompanied by the unpleasant experience of hair loss. As the body goes through a hormonal roller coaster and life as a mother-to-be begins, seeing your hair thinning can be a source of discomfort. For young mothers in this case, the Miyé serum is therefore a special gift!
The benefits of Miyé serum
Designed specifically to restore balance, it activates micro-stimulation of the scalp, often compromised during hormonal imbalances. By promoting healthy hair regrowth while cleaning the scalp, this serum does more than treat the symptom: it attacks the cause.
🍃 Organic and respectful: Its certified organic formula is a guarantee of quality and effectiveness. Without being greasy, it fuses with your hair and requires no rinsing, making its application simple and quick.
The nursing bra - Smoon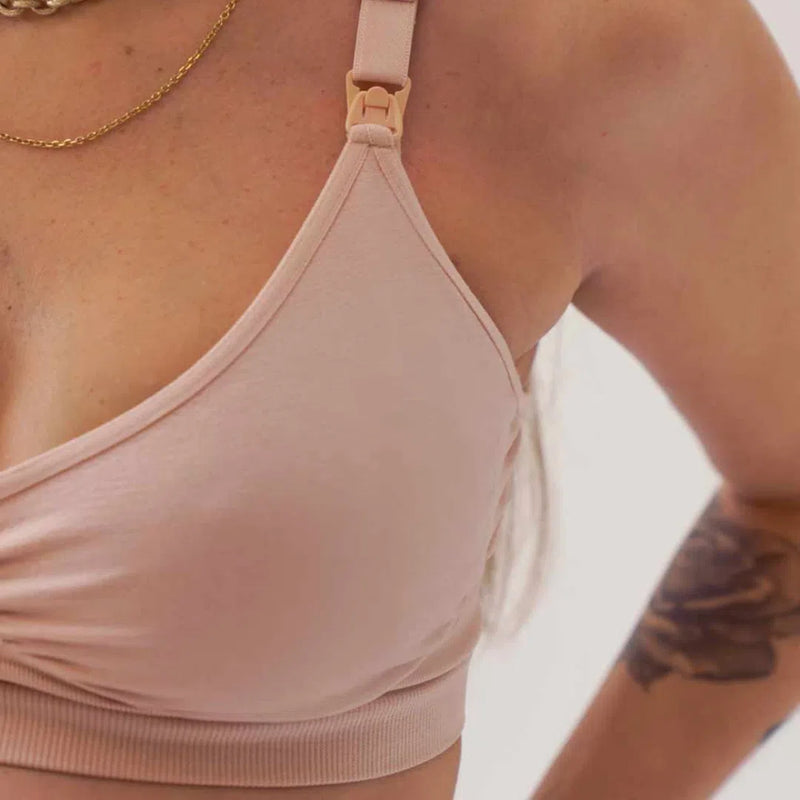 As we've already discussed, pregnancy is one of the most transformative stages in a woman's life and comes with a multitude of physical and emotional challenges. Between bodily changes, preparing for the arrival of the newborn, and managing daily life, every moment of comfort counts. Breastfeeding, although natural, is not always an easy experience. A suitable bra can make all the difference. For future and young mothers, the Smoon nursing bra is therefore a special gift!
The advantages of the Smoon bra
🤱 Tailored comfort: Seamless technology ensures a comfortable fit, even when moms experience increased sensitivity at the start of breastfeeding. Its evolving design adapts perfectly to changes in the chest during and after pregnancy.
✨ Daily practicality: Designed in collaboration with midwife Anne Roy, this bra is designed to facilitate breastfeeding. The convenient front opening allows easy access, and its anti-bacterial absorbent pads manage milk leaks, providing added peace of mind.
🇫🇷 A French brand: By offering the Smoon bra, you are banking on the expertise of a French brand recognized for its dedication to offering the best to mothers.
You won't go wrong by giving this super comfortable gift to a young mother.
Soothing nursing shells - Hinamoon
The breastfeeding period, although enriching, can be accompanied by some disadvantages. Sore, irritated or even cracked nipples can make the experience less pleasant for the mother. With this in mind, what could be better than offering a natural, gentle and soothing remedy? Hinamoon nursing shells are the ideal gift for any young mother wanting natural relief!
The benefits of Hinamoon shellfish
🌿 Natural soothing: Made of mother-of-pearl, nursing shells offer an ultra-soft touch, providing immediate soothing to sore or irritated nipples.
💦 Reinforced healing: Thanks to the wet healing method, these shells keep the breasts hydrated by breast milk, which helps in the healing of cracks. They can also be used as a preventative measure to avoid any inconvenience.
🤝 Synergy with creams: They pair perfectly with healing creams like lanolin, thus enhancing their benefits.
🇫🇷 French quality: Hand polished in France by a mother-of-pearl specialist, these shells are the best quality found on the market. They represent French know-how.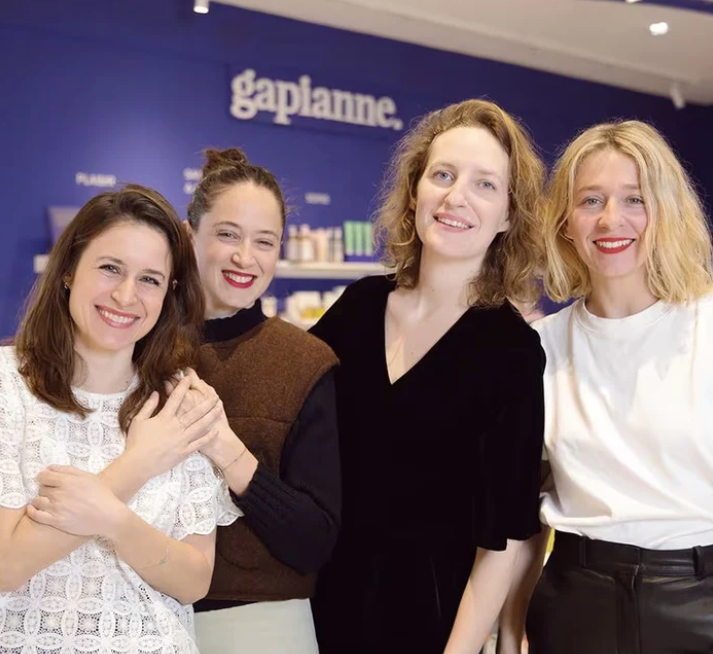 Enchantées
Bienvenue sur Gapianne
Nous sommes 4 amies : Jen, Victoire, Anne et Marine. Comme les 34 millions de Françaises, nous avons rencontré différentes problématiques liées à notre intimité. C'est pourquoi nous avons créé Gapianne, une boutique qui propose les meilleures solutions bios, Made in France et non toxiques pour la santé ainsi que des ressources détaillées pour vous accompagner. On fait connaissance ?
Découvrir Gapianne