Optimize the 2nd week of your cycle
This period of the cycle is from D7 to D13 or the week after your period. This is called the pre-ovulation phase or the follicular phase . It is the spring of your cycle, you are in full bloom.
mood
It is a dynamic phase where you find your energy , your ambition, your motivation, your confidence, your physical endurance, so it's time to do a little more cardio or active sport ! We want to achieve things, we are on top, but we still need to recharge so we take the opportunity to get oxygen, to get some fresh air, to breathe well.
What happens physiologically
It is the production and
maturation of a follicle
. Concretely, it is the
production of estrogen
s FSH which will ensure the maturation of the follicles and under the effect of estrogen Oe
the endometrium is built to provide for the implantation
of a potential fertilized oocyte.
What food for those days?
We prefer:
Proteins : association of cereals and legumes during the same meal for vegetarians
We think of wheat germ , it is a concentrate of vitamins and mineral salts that you can easily introduce into your diet. It is also high in protein!
We continue with the iron
We stock up on superfoods like sprouted seeds in your diet: seaweed, nettle powder, acai, guarana, maca, hemp seeds, raw cocoa, chia seeds, sprouted seeds , spirulina, barley grass and chlorophyll.
Green juices
Vitamin D
Consider adrenal supports : maca, adaptogenic herbs, black spruce.
We avoid exciting ... and we sway like Beyoncé!
You can find the same types of advice on phase 1 of the cycle, periods, in our article "Taming your periods with naturopathy" .
As well as phase 3, in our article "Boom you ovulate, you radiate" .
Article written by Anne Guillerm, founding naturopath Les naturaux Trained and certified by the EURONATURE school, approved FENA (Federation of Naturopathic Schools) and OMNES (Organization of Natural Medicine and Health Education). Anne is a naturopath and offers natural support to optimize your health capital. It is a helping relationship on the physical level as well as on the mental and emotional level. Anne considers the whole being in order to understand each person's path, to better identify the cause of imbalances and to offer support adapted to each person for all types of problems (hormonal imbalances, libido, etc.).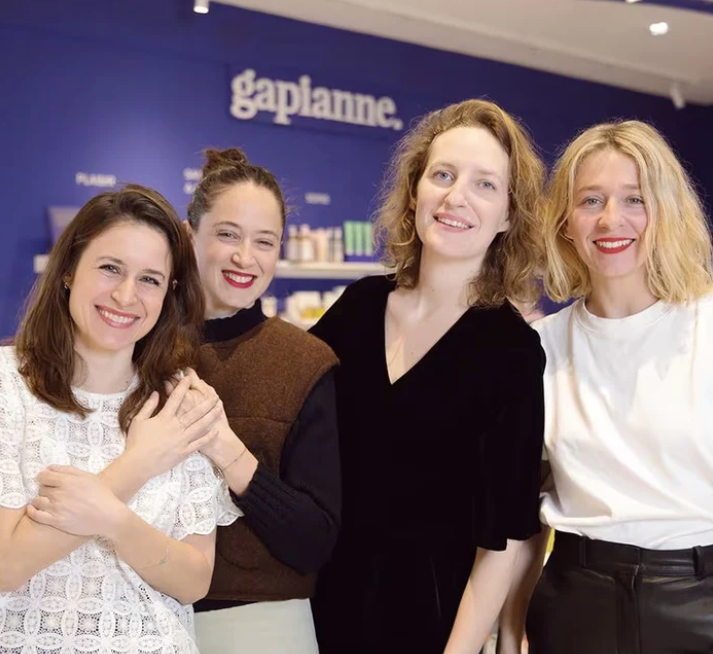 Nice to meet you
Welcome to Gapianne
We are 4 friends: Jen, Victoire, Anne and Marine. Like the 34 million French women, we have encountered various issues related to our intimacy. That's why we created Gapianne, a shop that offers the best organic, Made in France and non-toxic solutions for health, as well as detailed resources to support you. We met ?
Discover Gapianne