Anti period pain and endometriosis device - Bluetens
Sale price

$172.00
Regular price
(/)
---
We have found THE solution to relieve the symptoms of endometriosis and period-related pain.
The Bluetens device is a medical device that naturally and instantly relieves pain related to your menstrual cycles thanks to electrostimulation. The box is connected to 4 electrodes that you control from an application on your phone to adapt the program to your pain. This replaces all unnatural treatments and calms the pain of endometriosis.
AS A GIFT for this launch: we are giving you a wireless kit and butterfly patches perfect for menstrual pain worth 24.90€ (limited stock)
Delivery, Return & Refund
⚡️Order sent in 2 working days
⏳14 days to request a return & be refunded
OUR REVIEW

The tingling sensation is strange at the first use but the effectiveness is very fast to stop the pain and the spasms. This device allows you to resume a normal life, it's magic (because yes it can hide under your pants!).
Anti period pain and endometriosis device - Bluetens
Sale price

$172.00
Regular price
Choose options
Effectiveness tested and approved by the community · Fast delivery · Discreet package · A question? Listening to you on the chat or by email hello@gapianne.com ·
Description
The Bluetens electrostimulation device is a medical device that allows you to naturally relieve your pain from endometriosis and related to your period.

72 million European women experience discomfort or pain every month during their periods. Gapianne has therefore researched and tested several natural solutions to offer you a treatment that instantly relieves the pain associated with endometriosis. It's done !

Bluetens is the essential device for our long evenings spent in a ball because of our menstrual pain or endometriosis. Thanks to electrostimulation, this device will stimulate the painful areas and will interrupt the message between the pain and the brain in order to provide instant relief. Plus, unlike pills, Bluetens relieves your pain for as long as it takes. No habituation is built following numerous uses of the device.

Before offering it to you, Gapianne had several of you test it. All have seen the positive effects of this new discreet little gem, which can be taken everywhere. You won't even have to miss school or work anymore (damn it!). Thanks to this device, you will be able to resume a normal life throughout your cycle.

This device is a class IIA medical device and CE0123 certified which can be used on 15 different parts of the body and thus relieve all types of pain, but also relax or strengthen muscles. Back pain, osteoarthritis, sprains, lumbago, sciatica, tendinitis, body aches, menstrual pain, heavy legs, sheathing, muscle strengthening... you will find many uses for it. In addition, it is guaranteed for 2 years!
Usage tips
Usage tips :
Before use, download the Bluetens application on your phone and recharge the box.
On the application, select the type of treatment you wish to have (heal, relax, strengthen) and the part of the body, then select the program corresponding to your concern and level of pain. Plug in the Bluetens device and pads and place the pads as shown on the app. Turn on the box. During the program, you can follow the remaining time and adjust the level of intensity using the dial on the box or from your phone. And hop, the menstrual pains decrease very strongly and even very often disappear. This device is simple to use, but for optimal use, we recommend that you read the user manual.

This device relieves all types of pain, but also relaxes or strengthens the muscles. Backache, osteoarthritis, sprain, lumbago, sciatica, tendinitis, body aches, menstrual pain, heavy legs, sheathing, muscle strengthening... you will find many uses for it. In addition, it is guaranteed for 2 years!

Maintenance advice: It is recommended to charge the Bluetens device before first use. It charges in 1 hour for 5 hours of continuous use. Replace the plastic protection on the electrodes to maintain adhesion to your skin during future uses. When the electrodes no longer stick, they must be changed. This device is guaranteed for 2 years.

Contraindications: The Bluetens electrostimulation device is not recommended for people with a pacemaker or prone to epilepsy, pregnant women and people with a hernia or eventration. Do not use Bluetens if you have heart irregularities or heart disease.
Composition
This Bluetens pack is made up of a box, 8 reusable electrodes of 2 different sizes to adapt to the different areas to be relieved, a cable to connect the electrodes to the box and a USB cable to recharge the box.
You will also have a user manual in order to properly understand the use and the different modes of stimulation and a protective pouch.

You will have access to a free application with advice on placing the electrodes and a detailed description of the programs to relieve you (advice on intensity, use and frequency). You can also compose your tailor-made program.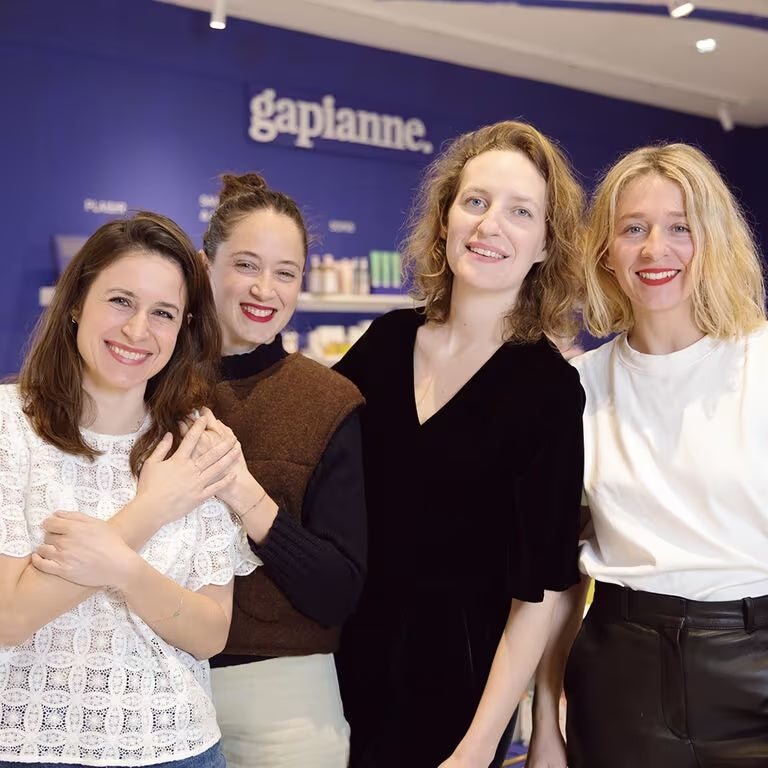 Questions about this product?
We're here for that
Our team is here to answer you!
We are 4 friends (from left to right: Jennifer, Victoire, Anne and Marine) to have created this space dedicated to well-being and intimate comfort. So don't hesitate, write via the online chat (bottom right) to learn more about Anti period pain and endometriosis device - Bluetens because we are here to help you 💬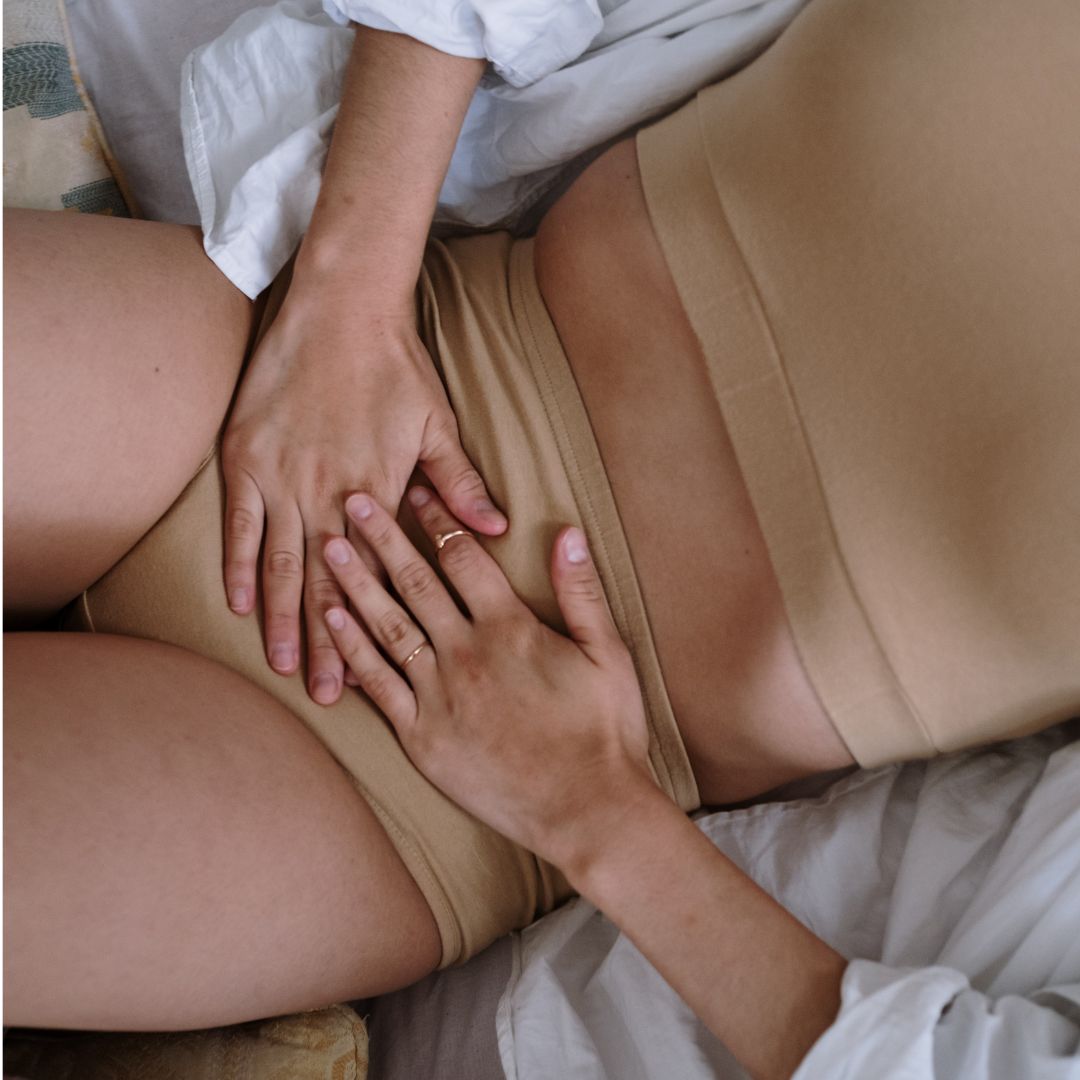 Need more info?
Endometriosis affects 1 in 10 women. To learn more about endometriosis, read this article.
OK here we go !