Did you say new sexual revolution?
A turning point in the perception of pleasure?
In Summer as Never, Dorothée Barba already spoke to us of a new sexual revolution . In this post #metoo world where speech has been released on the notion of consent, it is then a question of knowing what happens when you say YES!
During the first confinement, we were able to discover a large number of uninhibited initiatives, podcats, books, accounts on social networks that approach pleasure and sexuality in a new, more inclusive way, with a positive approach. Je m'enbat le clit , Jouissance Club, the Gang du clit … Behind all these instagram accounts that are a hit, women approach sexuality without taboos through tutorials, illustrations, advice, or quotes.
What is this new sexual revolution that liberates words made of? What does it allow? What taboos persist? To find out, we collaborated with journalist Caroline Pomes to create the Pluriel.le.s podcast.
The New Sexual Wellness Podcast
With Puriel.le.s we wanted to give the floor to experts, actors of the current sexual revolution. Authors, bloggers, illustrators, activists... Many are those who participate in untying the tongues on these subjects: Libido, fluidity, relationship to gender... evolution of the relationship to masturbation as an activity full-fledged and natural sex for all (Discover Climax , educational series on female pleasure). New vision of penetration (see Beyond penetration, Martin Page). Emergence of slow sex where the search for pleasure and sensations prevails over that of the rapid achievement of orgasm.
We have also seen the emergence of platforms that now make it possible to consult online sexologists such as Mia.co , andCharles.co and relax on sexual health while having an educational and awareness-raising role.
Can we free speech with Jüne Plã?
We have chosen to invite for the first episode of Pluriel.le.s the illustrator and author Jüne Plã. You may have heard of the success of her cartography of pleasure, which has sold more than 130,000 copies ( available on the Gapianne eShop here ), and her Jouissance Club Instagram account. Jüne returns to the current awareness, to the different sexualities, to the relationship to penetration, to the first time and to one's body. Deconstruct to get out of a standardized vision of pleasure. You can listen to Pluriel.le.s on your favorite podcast platform.
Don't hesitate to leave us 5 stars or a comment if you liked it.
Good listening, take care of yourself.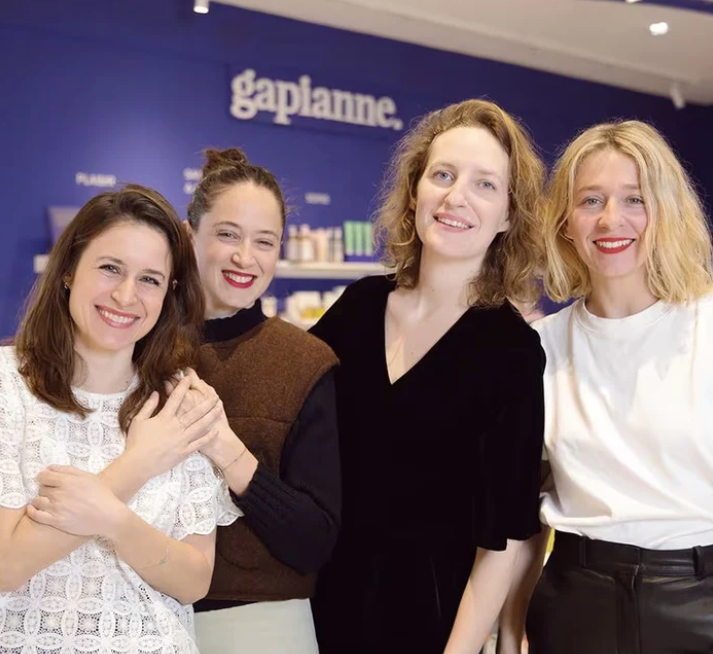 Nice to meet you
Welcome to Gapianne
We are 4 friends: Jen, Victoire, Anne and Marine. Like the 34 million French women, we have encountered various issues related to our intimacy. That's why we created Gapianne, a shop that offers the best organic, Made in France and non-toxic solutions for health, as well as detailed resources to support you. We met ?
Discover Gapianne