Subtle pleasures
BDSM has a sulphurous reputation, even frightening for some. So we thought it would be good to do a little update on this consensual practice to better understand it and perhaps make you discover it in a new light.
What was still a subculture for a few years is slowly emerging. BDSM (bondage, domination, sado-masochism) seems to be attracting more and more followers. Subverting gender norms, seeking pleasure in consented pain , making the choice to be dominated, dominating, or to indulge artistically in the game of methodically braided ropes are hardly avowable fantasies, but very present: according to one American study only 4% of women and 7% of men report never having had these kinds of fantasies (2018 Tell me what you want, Justin Lehmiller).
Our often very structured professional and personal lives can make you want to give up, to let go through sometimes dangerous games. Shivering under a bite, getting impatient with a spanking, discovering the art of bonding or going much further in the eroticization of the game of power presents for some an escape and a feeling of freedom.

Maïa Mazaurette joked in Le Monde "the worst that can happen is to still laugh about it in 30 years. The best ? Discovering a new spouse: remembering that you never possess anyone, that the everyday partner is not acquired".
The practice of BDSM requires special learning that allows you not to accept unwanted behavior under duress or influence, and to go blindfolded...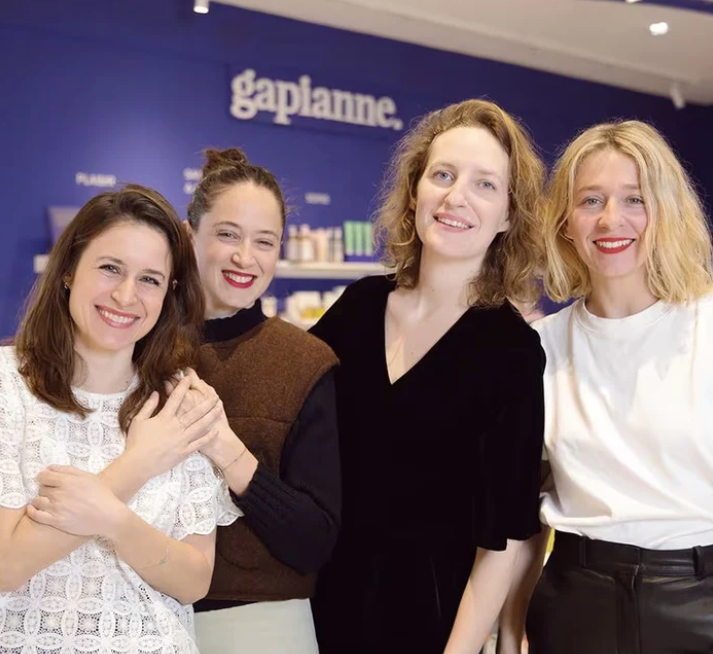 Nice to meet you
Welcome to Gapianne
We are 4 friends: Jen, Victoire, Anne and Marine. Like the 34 million French women, we have encountered various issues related to our intimacy. That's why we created Gapianne, a shop that offers the best organic, Made in France and non-toxic solutions for health, as well as detailed resources to support you. We met ?
Discover Gapianne