The big comeback of Lubricant
Finally the "lub" is fashionable! And if he wasn't, well, we would love him anyway.
We finally understood that it was our friend. It could be used systematically in order to avoid feeling discomfort, burning and irritation.
A lot of preconceived ideas on his account, "it breaks the flow", "it means that there would be no excitement, because no natural lubrication", they would all be bad for the body... is it really?
Intimate hydration and erotic ally
YES ! it can be used as a remedy against intimate dryness and to soothe certain sexual pains (we remind you anyway: having pain is not normal, don't forget to consult a gynecologist, a midwife or a general practitioner at this point). subject !).
Dryness is common at any time of life, if you have a vulva and a vagina. The lack of lubrication is not necessarily linked to a lack of desire! Hormonal changes, pregnancy, breastfeeding, menopause impact your natural lubrication. To avoid discomfort and friction, using a lubricant is a very good idea!
Good to know, the lubricant also improves premature ejaculation , because it reduces friction!
A drop in a condom can also provide more comfort (avoid putting too much because the condom will no longer hold).
How to choose the right lubricant?
Pay attention to the lubricants you use!
First, you are advised to check that you are not allergic to the components and to stop using it immediately in case of a reaction.
You will usually find either water-based, silicone-based , or oil-based lubricants .
Water-based lubricants (natural component) are compatible with condoms and intimate sex toys .
Silicone-based ones are much more "slippery" but cannot be used with latex , and can damage certain silicone accessories. Note, Aloe vera or hyaluronic acid gels are moisturizing and soothing components that provide comfort.
Finally, beware of certain intimate products such as cleansing wipes or gels, anti-itching creams, moisturizers and lubricants that can unbalance the flora. Tendency to mycosis? If you do not use a condom-type contraceptive, pay special attention to the composition. You can also always use organic coconut oil; natural and antifungal that will soften friction and respect your intimate balance.
Our selection of natural lubricants
Go for it, you won't regret it!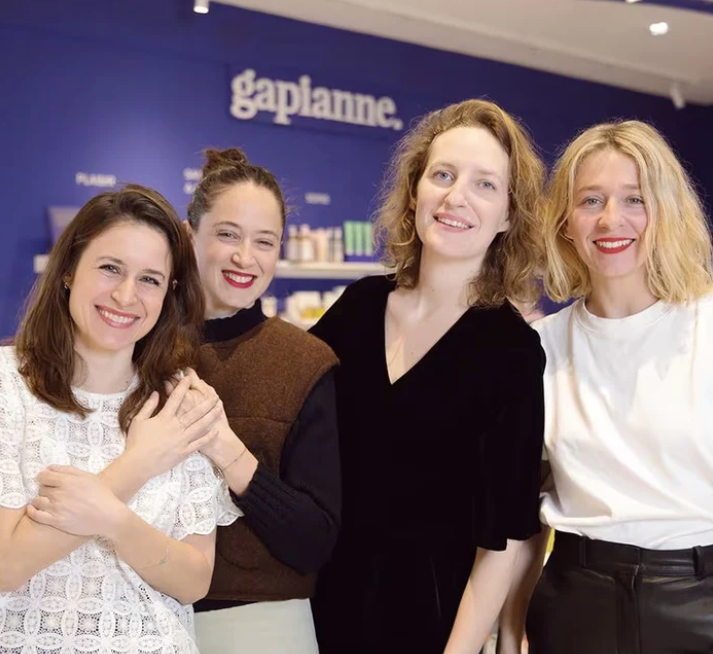 Nice to meet you
Welcome to Gapianne
We are 4 friends: Jen, Victoire, Anne and Marine. Like the 34 million French women, we have encountered various issues related to our intimacy. That's why we created Gapianne, a shop that offers the best organic, Made in France and non-toxic solutions for health, as well as detailed resources to support you. We met ?
Discover Gapianne